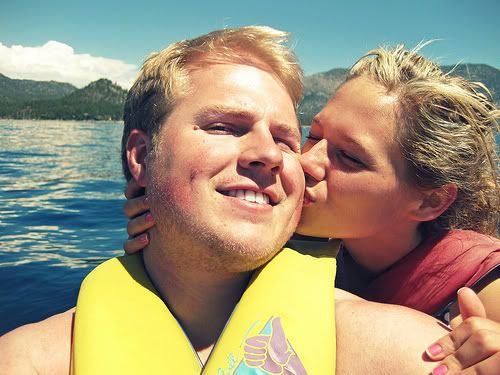 they are adjusting to this new life.
he has school monday and wednesday night.
she is working on her thesis paper and studying for boards.
he works monday thru friday.
she just got hired at another hospital.

he is surviving on otter pops and nachos.

she needs to cook more.

they love their bikes.

he just got new running shoes.

and she gets him to use them...occasionally.

he is growing out his beard.

and she kinda likes it.

they watch movies in bed almost every night.

and go boating anytime they have a chance.
he is playing on a softball team.
she is dying without internet at the apartment.

he is loving married life.