We took a trip to Southern California over the holiday weekend after realizing that not only did I not have to work on the fourth, but I also had the days surrounding the fourth off. Andy had Friday and Monday off school so I decided this was our chance to get away. We decided to bring Bucky along. He had always wanted to go to Southern California. And having an extra driver was a plus. We left Thursday after work, stayed the night in St. George and saw my sister and Al before we headed out the next morning. We made it to Santa Monica Friday afternoon. LOVED that place. From the carousel on the pier to Café Crêpe on Third Street, we had a blast. I loved the atmosphere and the street performers rocked!
The next morning we strolled around Venice Beach, enjoying the shops, muscle beach, and the medical marijuana doctors (really?!??). We met
Matt and Ashley
that afternoon and spent the day in traffic and at Crescent Bay. I loved that place. Matt and Ashley treated us to Sprinkles that night. Those were the best cupcakes I have ever had in my entire life, no lie. We loved them so much we had to stop by the following day and grab another half dozen.
Our final day in Cali started off pretty rough. Ashley had warned about traffic, especially on a holiday weekend, and I didn't realize how serious she was until this day. We drove around for hours in Newport/Balboa looking for parking. We finally gave up and went to Laguna Beach. We had yummy alfredo pizza at BJs and then ended our final California day at Crescent Bay.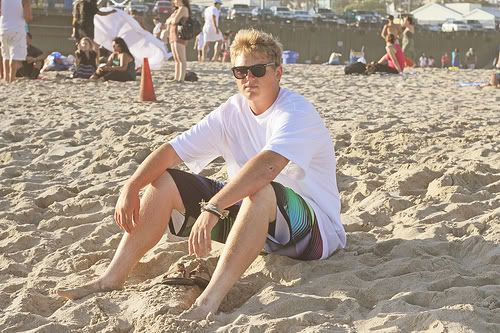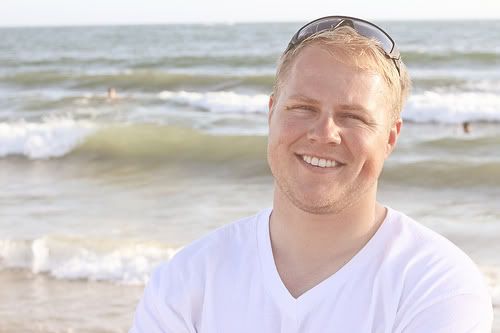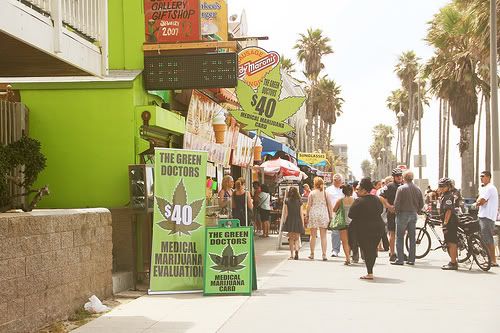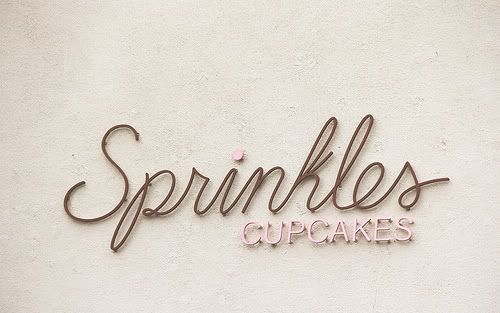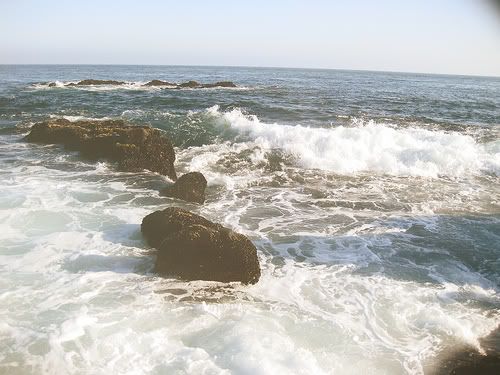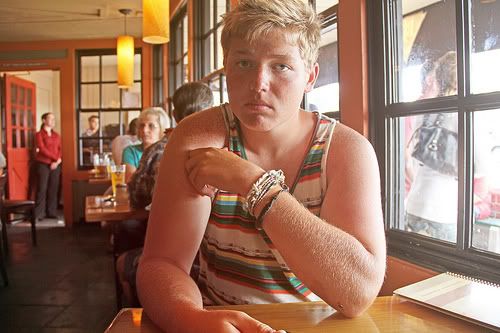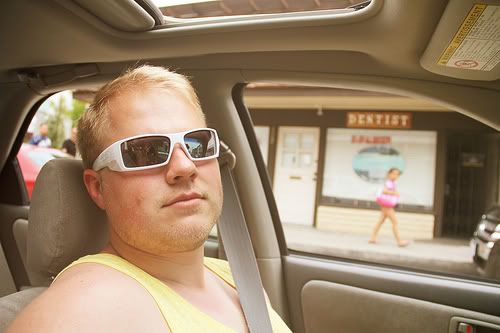 Our trip was so much fun. But it was a new experience. And with all new experiences comes learning.
Heres a list of things I'll remember for next time:
Bring lots of quarters. Because once you finally do find a parking spot, you'll need them. And all the stores have a NO QUARTERS sign on their door.
Don't talk on your phone while driving. IT IS ILLEGAL. And the cops will pull up and accuse you of knowing the law. They won't leave you alone until you admit that they are right and say sorry.
If you block an intersection you will get yelled at, laughed at, and people will take pictures of you while continuing to laugh (This one was NOT from personal experience, thank goodness. It happened to the eighty year old man in front of us. Sad).
Don't be four minutes late to your car that is parked at a meter. You will get a very pricey parking ticket.
All in all, we had an awesome time and can't wait to go back. We're planning another trip in October. And this time we'll be headed to Disneyland! I've never been but I have a feeling I'll love it... :)