This is what we've been working on in our spare time. We've found that it is quite enjoyable and rewarding. He likes to paint. And I like to distress and glaze. So it works.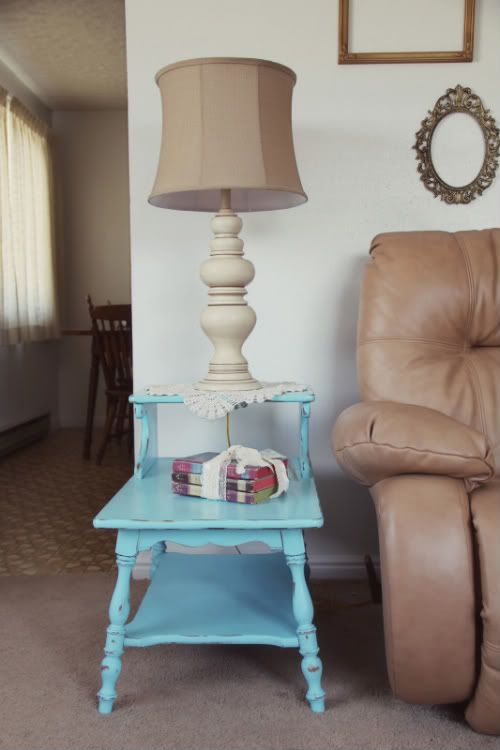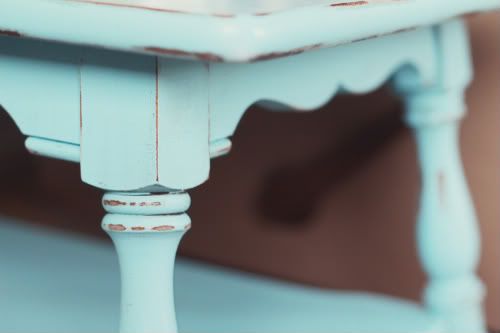 We finally have some side tables in our living room. FINALLY. The turquoise one was picked up at a yard sale for $3 and the two ivory ones were picked up at Star Mill down in American Fork. I paid quite a bit more for them than I would've liked (...$28 each), but I fell in love with the details and scalloped edges. And they were in such good shape! I'm so glad Andy didn't let me leave the store without them!
Unfortunately, we haven't even made a dent in the furniture collection I have stored up. Now that we know what we're doing I'm hoping that the process will go faster.