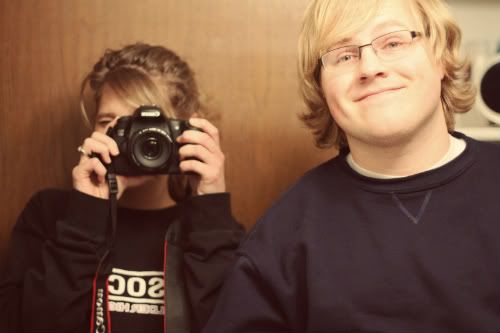 he went to denver to watch the ncaa tournament.
they have set the date for their disneyland adventure.
she is getting serious about studying for her abdomen boards.
and he is finally getting serious about his independent study classes.
he started helping out with track again.
she has ruined two consecutive batches of cookies.
he got overly excited when he saw that his favorite european ice cream bars are now available at wal-mart.
she wants him to cut his hair.
but he wants to grow it out while he still has some left.
she'll probably win this argument.