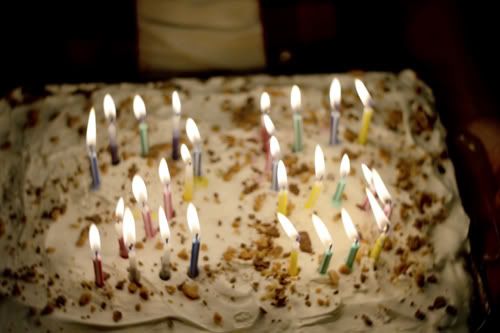 Yep, last Friday was my birthday. And I turned twenty five. Twenty five?! I can rent a car now (I'm actually really excited about this)!
After having a relatively busy day at work, Andy surprised me with a beautiful bouquet of flowers that closely resembled my wedding bouquet. They were lovely. And our house still smells like fresh flowers and its so refreshing. We met up with my parents and sister and brother that night and they took us out to dinner. And then out for ice cream. At Coldstone. I told my mom I really didn't care where we went to eat as long as I got my sweet cream with reeses and brownie. It was a good night. And my present from Andy is coming tomorrow (new running shoes!) and I can hardly wait!!
thank you mom & kelli for the delicious cake and andy for the wonderful candle arrangement!