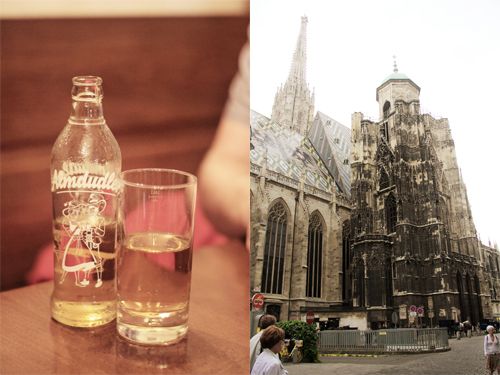 after staying in banska, we headed to bratislava. once in bratislava we took a day trip to vienna since it was only approximately forty minutes away. vienna was a huge letdown. it was probably the worst day of our trip. the city was beautiful but it was raining. also, it was a holiday so basically EVERYTHING was closed. i was bummed because i had been so very excited to go vienna.
we did visit s
chönbrunn palace which was lovely (if you haven't noticed, the castles and palaces have been my favorite). and we did have the best schnitzel ever at figlmuller. so i guess the day wasn't a complete failure.
vienna, we'll be back. i think we need to give you another chance.